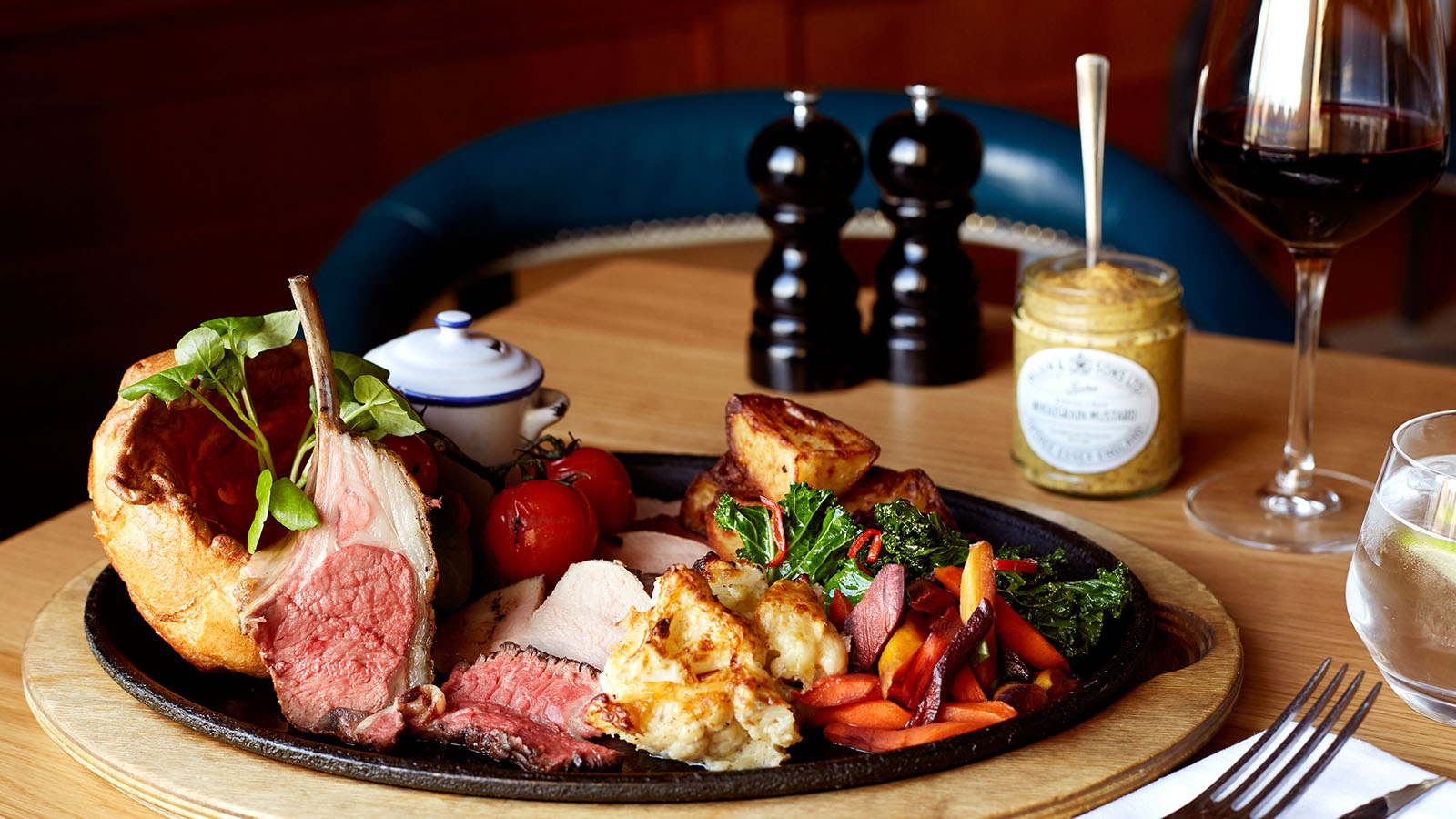 Sunday Roast
Join us with Friends & Family for Traditional Sunday Roast
Monday - Friday

6:30AM - 10:30PM

Saturday - Sunday

7AM - 10:30PM

Bar Opening Hours: Monday - Sunday

11AM - midnight

Breakfast Hours: Monday - Friday

6:30AM - 11AM

Breakfast Hours: Saturday - Sunday

7AM - 11AM
Sunday Roast at Gillray's Steakhouse
The tradition of Sunday Roast
Originating from the tradition of a large meal after Sunday service, Britains just love their Sunday roasts and so do we.
Deliciously prepared crispyoutside-fluffy-inside potatoes, our signature puffy Yorkshires and the finest vegetables accompany our top quality meats for a truly British Steakhouse experience on a Sunday.
From 12pm - 6pm, every Sunday, at Gillray's Steakhouse.
Special Offers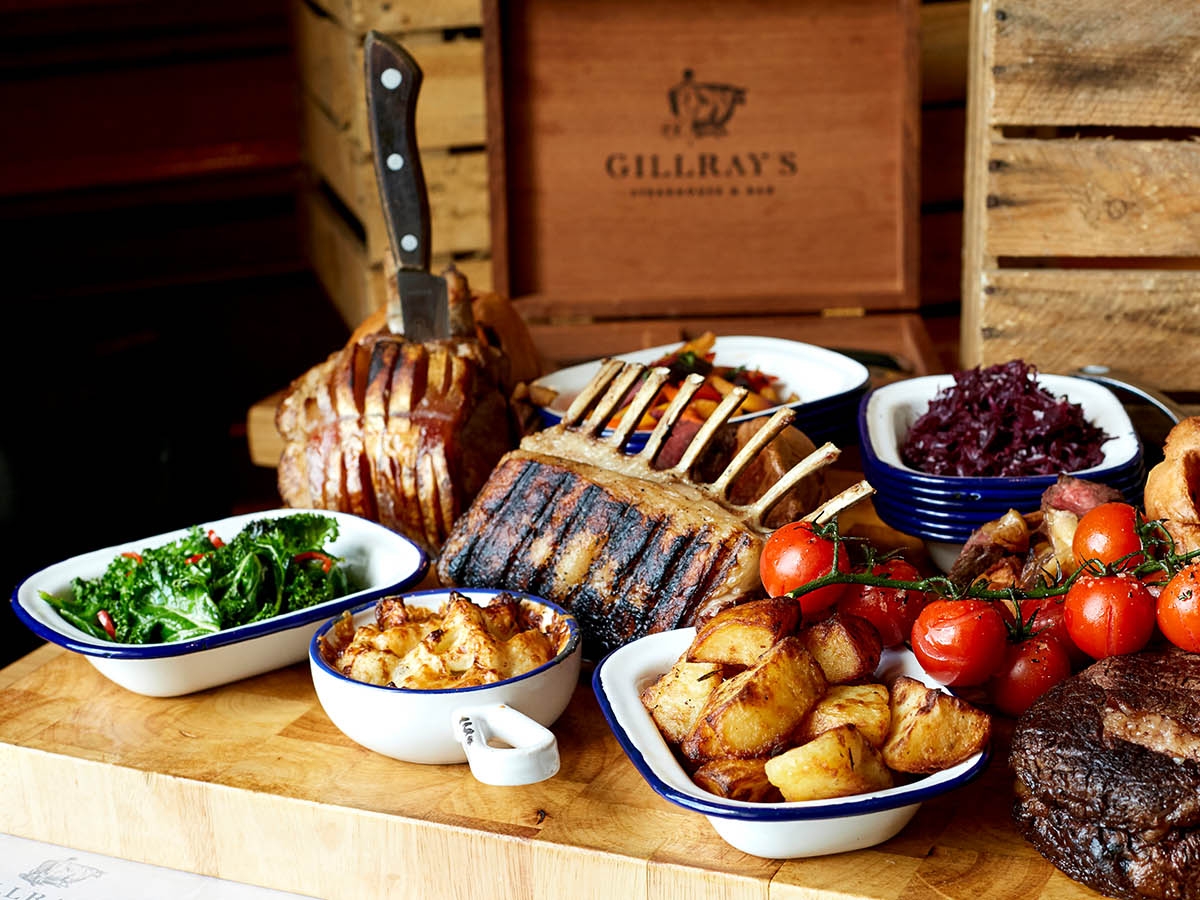 Every Sunday from 12pm - 6pm
Join us for a mouthwatering Sunday Roast experience, every Sunday from 12-6pm from £22 Learn More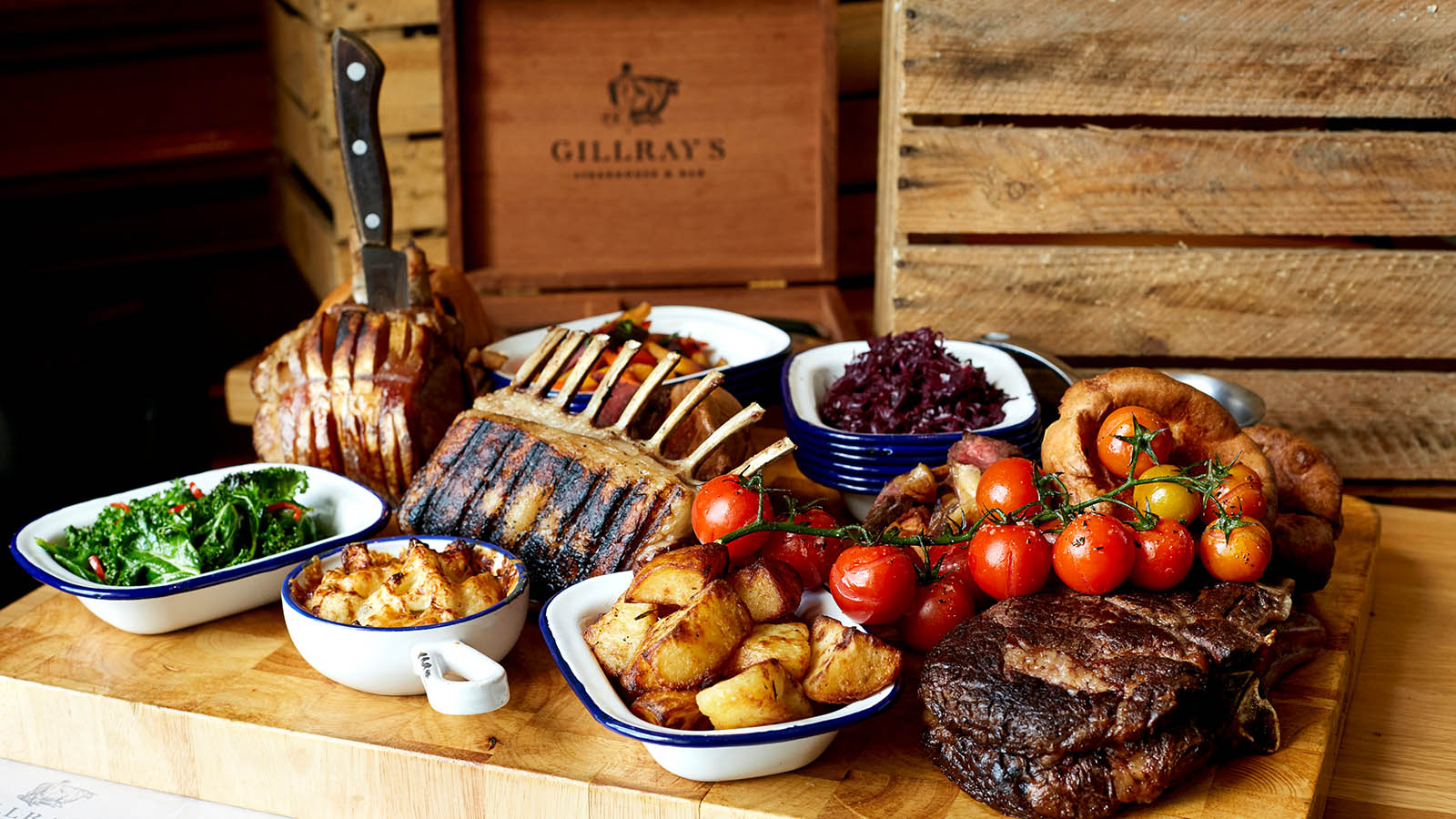 Sunday Roast
Crispy-outside-fluffy-inside potatoes, puffy great Yorkshires, the finest veg and top quality meats: discover our traditional Sunday Roast overlooking the river Thames, every Sunday from 12pm - 6pm from just £22 per person
Book now
£22 for 1 main portion of Sunday Roast, excluding drinks and service charge. Gillray's may change, improve or discontinue offer at any time.
Monday - Friday 6:30AM - 10:30PM
Saturday - Sunday 7AM - 10:30PM
Bar Opening Hours: Monday - Sunday 11AM - midnight
Breakfast Hours: Monday - Friday 6:30AM - 11AM
Breakfast Hours: Saturday - Sunday 7AM - 11AM