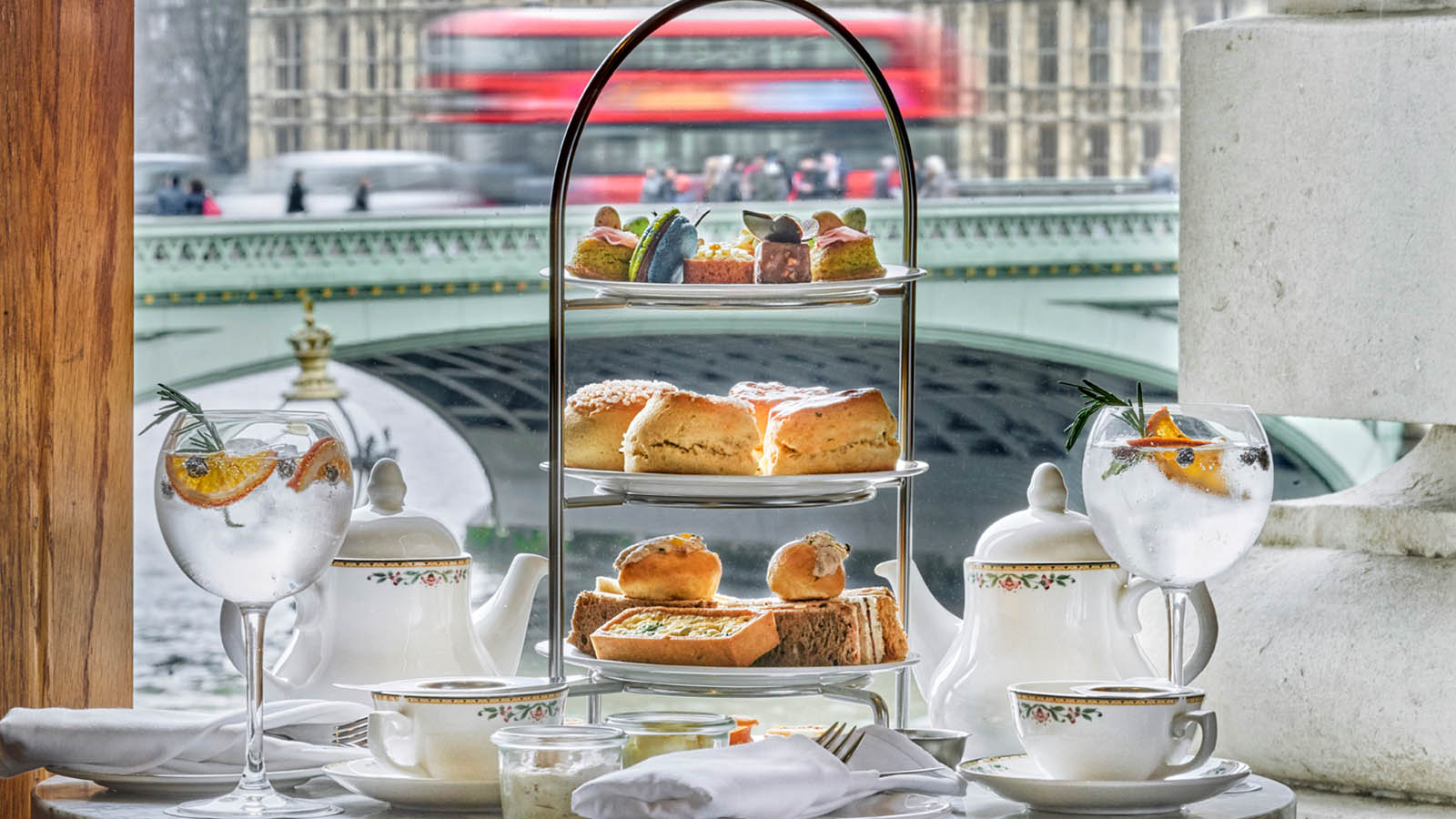 Gin & Tonic Afternoon Tea
A new twist on the British classic
Monday - Friday

6:30AM - 10:30PM

Saturday - Sunday

7AM - 10:30PM

Bar Opening Hours: Monday - Sunday

11AM - midnight

Breakfast Hours: Monday - Friday

6:30AM - 11AM

Breakfast Hours: Saturday - Sunday

7AM - 11AM
Free-flowing G&T afternoon tea
What is more quintessentially British than Afternoon Tea? And what better view to get in London than those of the Houses of Parliament or London Eye. Gillray's Bar has it all and offers you now a new twist on the English Classic.
Enjoy unlimited Gin & Tonic with your afternoon tea at Gillray's Bar during 1pm - 4pm, every day. With stunning views, excellent service and a cosy atmosphere.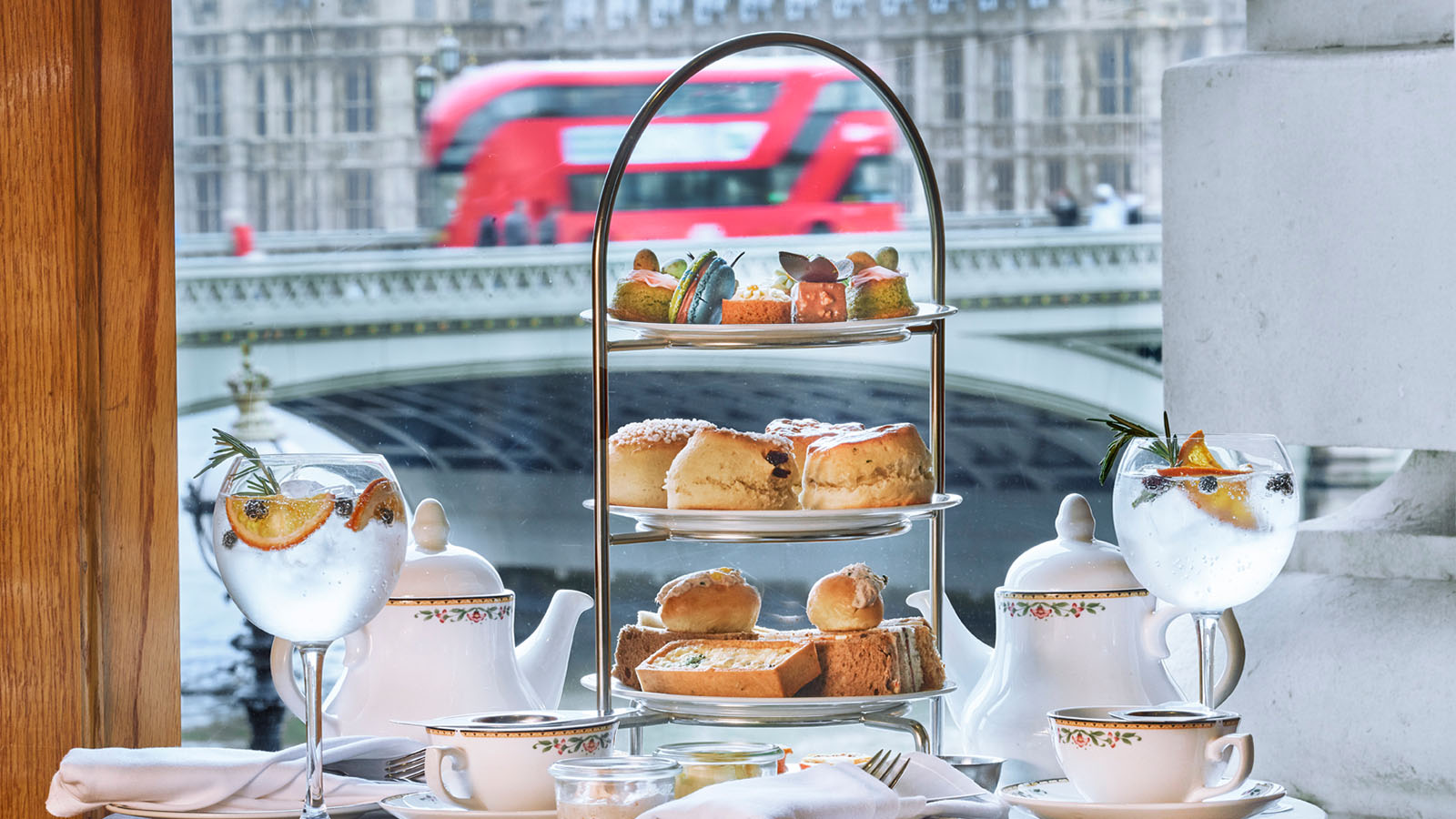 Gin & Tonic Afternoon Tea
Enjoy the British favourite with a selection of finger sandwiches, sweet and salty scones and homemade pastries.
Savoury
Honey Cured Ham and Mustard on Basil Bread
Whipped 'Rosary' Goats Cheese and Caramelized Onion on Onion Bread
H Forman and Son London Cured Salmon and Caper Butter on Beetroot Bread
Crayfish Cocktail and Maryrose Mini Brioche Roll
Sweet
Lemon Thyme & Praline Meringue Tart
Mulled Wine and Chocolate Macaron
Spiced Caramel, Pear and Ginger Slice
Selection of scones
Cinnamon and Cranberry Sweet Scones
Served with Tiptree County Hall Strawberry Jam & Dorset Clotted Cream
All prices are inclusive of VAT. A discretionary service charge of 12.5% will be added to your final bill. Unlimited Gin & Tonic served for 1.5hrs. Must be over the legal drinking age to apply for this offer. If you are concerned about food allergies, e.g